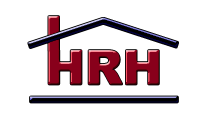 Home Remedy Handyman Inc. - About Us

Home Remedy Handyman was incorporated in 2005. Servicing Edmonton and surrounding areas, we strive for customer satisfaction in every job we do, and guarantee all of our work.


We are proud to be a local, independent contracting company, and are not affiliated with any franchise, chain, second or third party company. One phone call or email will put you in touch with the company's owner who can answer all of your questions.


We have had and continue to have many long term customer relationships, both in the commercial and residential sectors. We also work with property owners and industrial companies on a regular basis. We pride ourselves in quick response time, and perfectionism.

See some samples of our work on the Gallery page !

One contact for all of the jobs on your list.



Home Remedy Handyman Inc.
Edmonton, Alberta, Canada
Owner: Ken R. Laramee
Phone: (780) 265-4744